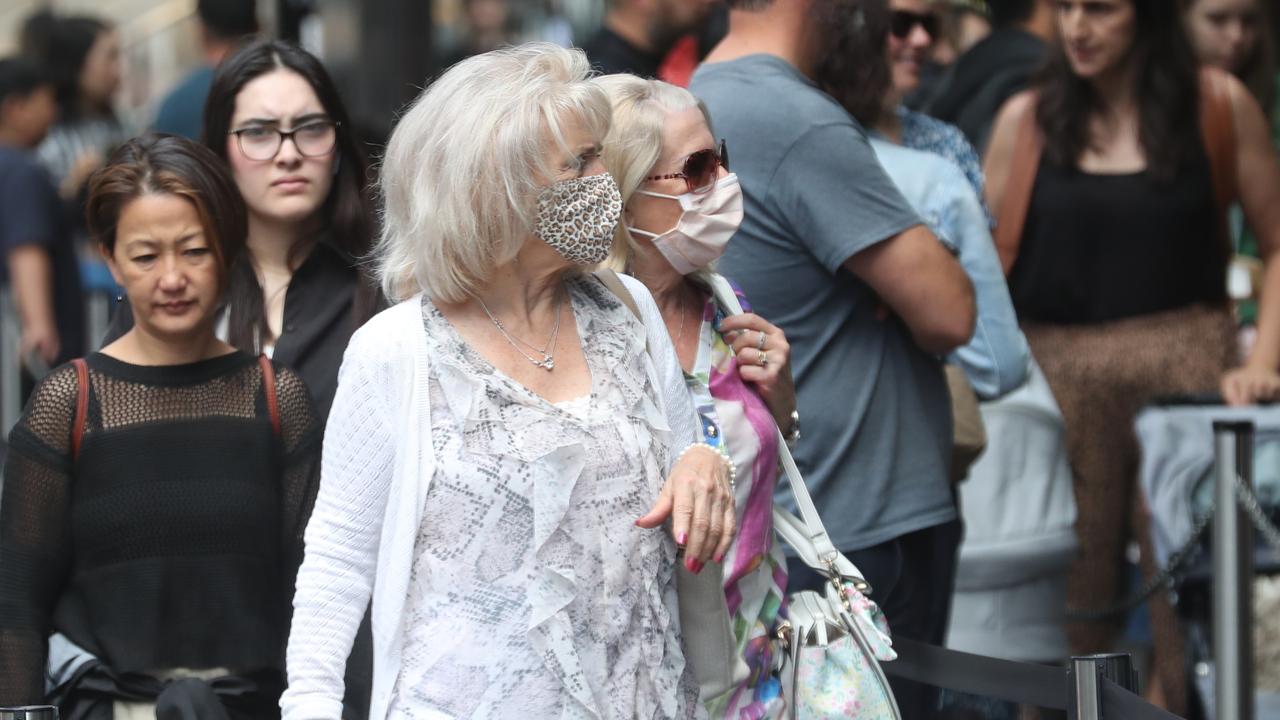 Australian infectious disease experts have warned that almost all antiviral treatments for Covid-19 are becoming increasingly ineffective against the Omicron "soup" sweeping across Australia.
New research from the Kirby Institute found that many of Australia's best monoclonal antibody drugs, which are lab-made proteins designed to mimic natural antibodies and therefore stop viral replication, were no longer effective against XBF and BQ . 1.1.
XBF is currently the most dominant strain in Victoria, accounting for more than a third of infections. BQ. 1.1, on the other hand, represents around 16 percent.
While updated boosters are still being shown to be effective in preventing serious illness and death, especially for those most at risk, intravenous drugs are important for severely immunocompromised or unvaccinated patients.
The research showed that a popular antiviral, Evusheld, was ineffective against all variants tested, while Sotrovimab provided some protection against almost all circulating variants, but at a lower level than the earlier variants for which it was developed .
Paxlovid, an oral antiviral available in Australia, was still effective against all subvariants.
Infectious disease expert Tony Cunningham said a change in this would be "disastrous".
"The bottom line is that we need new antivirals," he told Nine newspapers.
The findings indicate a greater urgency to develop new drugs to tackle Covid among vulnerable groups, Kirby Institute researchers urged.
The warning comes as Victoria reports a slight increase in deaths from Covid-19, with 156 Victorians dying from the virus in the last week alone.
However, just under 5,000 new cases have been reported in the state over the past seven days, a reduction of more than 37 percent.
The 341 cases in the hospital record a reduction of more than 27 percent.
The daily average of new cases was 702, down from 1130 last week.
But the average number of people who died from the virus each day this week, 22, means there was a 5.5% increase in Covid deaths last month compared to the previous month, according to a director's report of Health, Professor Brett. Sutton, reveals.
"There continue to be positive signs that the sustained peak of the wave from November to December has passed, with Covid cases and hospitalizations falling again this week," Professor Sutton said.
He said a rise in deaths was expected after recent spikes in infections.
"Unfortunately, covid-related deaths are on the rise again."
"As noted in previous updates, an increase in reported deaths was expected following recent periods of high transmission in the community."
Unidentifiable new strains of the new virus account for 17% of sewage detections, Professor Sutton said.
"Transmission is being driven by multiple omicron variants," he said.
– with NCA Newswire
Originally published as 'Omicron soup', worrying Australian experts as antiviral treatments lose effectiveness