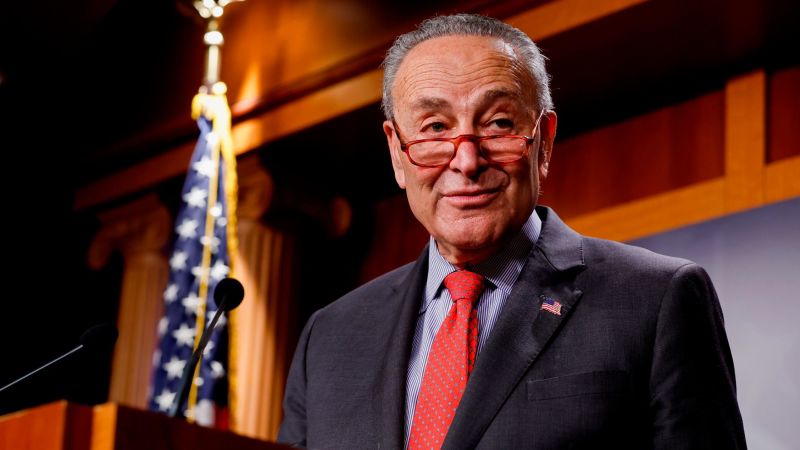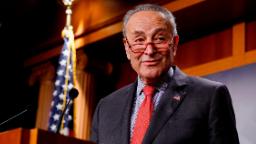 CNN
–

Senate Majority Leader Chuck Schumer said Sunday he would push to confirm President Joe Biden's pick to lead the Federal Aviation Administration, after a computer system failure caused a delay of more of 10,000 flights last week.
Phillip Washington, Biden's pick to lead the FAA, has yet to receive a confirmation hearing in the Democratic-controlled Senate.
"There's no doubt about it: It's time to clear the floor for President Biden's pick for FAA Administrator Phil Washington. With recent events, including issues with airlines and the technology issue at the last week, this agency needs a leader confirmed immediately by the Senate," Schumer said in a statement Sunday. "I intend to break this deadlock, work to hold a hearing for Mr. Washington, where he can detail his experience and answer questions, and then work toward a speedy Senate confirmation."
Washington has faced questions about his limited aviation experience and in September was named in a search warrant issued as part of a political corruption probe in Los Angeles. But Schumer's announcement on Sunday seems to show he's ready to overcome those issues.
If confirmed, Washington would be the first black permanent administrator of the agency. He is currently the CEO of Denver International Airport, the third busiest airport in the world. Washington previously served in leadership roles at municipal transit organizations, including in Denver and Los Angeles, focusing on bus and rail lines.
Since his nomination was not acted upon during the last Congress, Biden was faced this year with the choice of resubmitting his name for consideration or identifying a new candidate.
Biden renominated Washington earlier this month, signaling the administration's continued support for him.
The FAA has been without a permanent administrator since March, when Stephen Dickson, appointed by former President Donald Trump, stepped down halfway through his five-year term.
The agency is facing increased scrutiny after it was forced to ground thousands of flights starting Wednesday when air traffic control officials opted to shut down the central database for all NOTAMs (Warning to Air Missions) nationwide after finding a corrupt file in the system. That plan and the disruption led to massive flight delays and the first national shutdown of air traffic in more than 20 years.