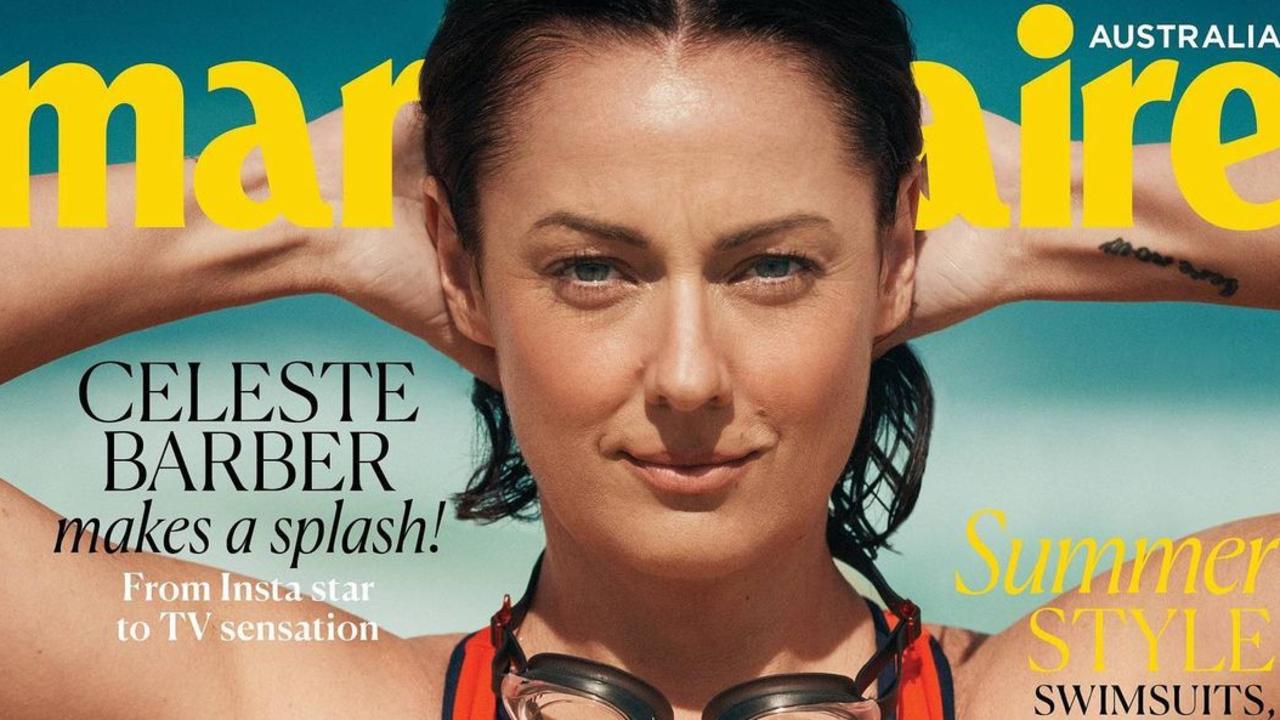 Landing a magazine cover is a big deal, especially when you're a celebrity known for celebrating "real" bodies.
But when Celeste Barber appeared at the head of a prestigious women's magazine Marie Claire This week, the Australian comedian didn't receive the outpouring of support you'd expect.
Instead, the 40-year-old's cover faced a barrage of criticism.
While Celeste, who was photographed in a red cutout swimsuit by designer Melissa Odabash to celebrate the magazine's annual wellness issue, described feeling "beaten up" during the shoot, social media users claimed that Celeste had been "heavily leaked."
One claimed they would "hardly recognize her", while another condemned the magazine's editors for "photoshopping the crap out of what would have been a naturally beautiful photo of Celeste".
But while both Marie Claire and Celeste have yet to address the criticism, the truth is out in plain sight, on newsstands across the country.
Nicky Briger, editor of Marie Claire Australiarevealed in their editor's letter that Celeste had a "no retouching request," a requirement Briger said they were happy to meet.
While filming on Sydney's Maroubra Beach late last year, she explained that Celeste, known for her skits poking fun at unrealistic beauty standards, had approached her with the request as they huddled under an awning to hide from a "freak storm."
Celeste pushed me aside. 'Look, I don't want any tweaking, okay? I like the way I look," Briger wrote.
"She pointed to an image on camera by photographer Georges Antoni showing a neon orange one-piece with generous side cutouts.
"'This is a sexy body, why change it?'"
Briger said she "couldn't agree more," adding that it was another reason they knew Celeste was "the perfect person to lead our annual wellness issue."
"She is confident in her own skin and preaches self-acceptance to all who will listen. Simply put, she is the real deal," he wrote.
"So when Celeste turned in her application without retouching, I knew we had made the right cover."
Celeste, whose new TV show Wellmania hits Netflix on March 29, she has since also revealed another detail about the tongue-in-cheek photoshoot with the mother-of-two, who also has two stepdaughters with husband Api, in a variety of different fitness scenarios.
"I had a fractured coccyx during this shoot, it's professional," she wrote on Instagram in a post thanking Marie Claire for "having me on the cover."
"I shot my @netflix special the night before and I was exhausted but I loved every second of it and I was pumped."
She detailed the small editing tweaks made in a separate post, claiming they "took off my strapless bra" in one fell swoop and blatantly mocked the image of her levitating, writing: "There's no hoax, I really can fly."
The February issue of Marie Claire Australia is on newsstands now.
Proof Celeste Barber's Marie Claire cover, originally published as a proof, went unedited amid 'filter' claims