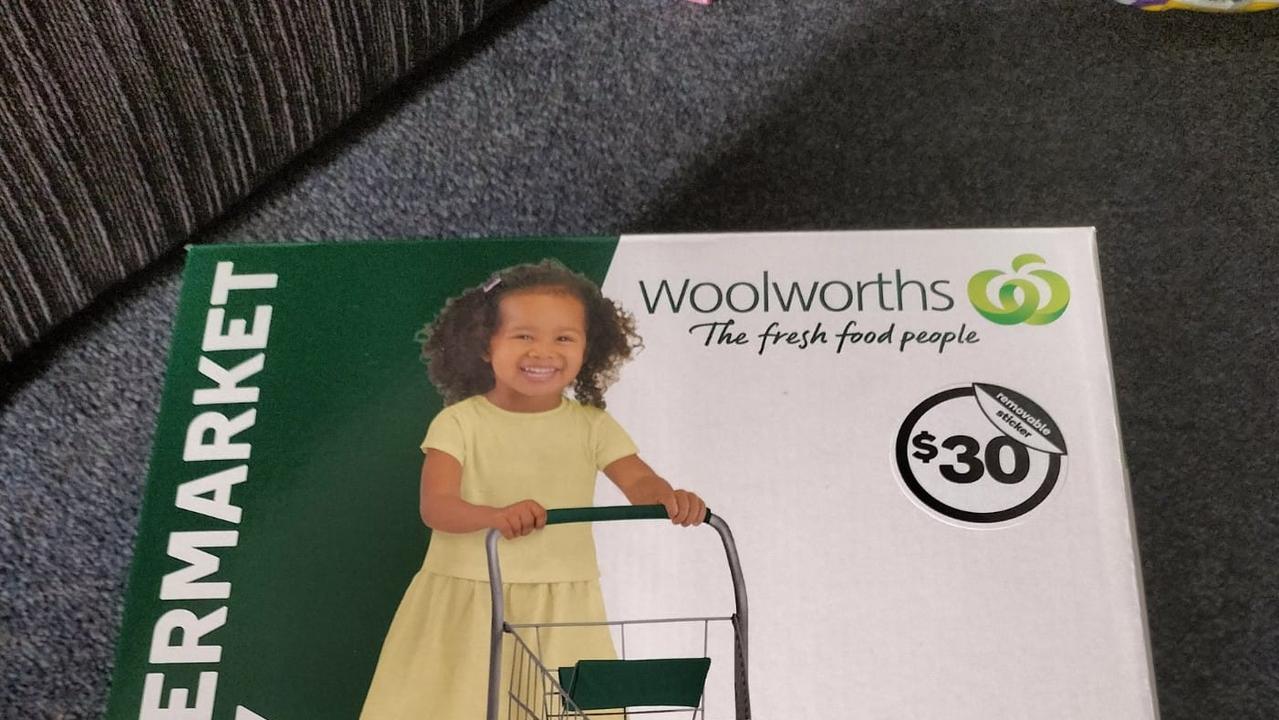 A Victorian mother has urged other parents to return a popular toy to Woolworths after her son was injured while using it.
She wants the supermarket giant to recall the Mini Supermarket Trolley product popular with children after her son's leg was stabbed by the product.
The woman says her seven-year-old son spent two days in hospital after it was wrecked while he was pushing him and part of the cart pierced his skin.
Woolworths is investigating the incident, a spokesperson told NCA Newswire.
"We can understand how worrying this is for the mother of the young child," the spokesman said.
"We have spoken to the customer and apologized for what happened.
"As a result, we have asked the customer to return the cart to their local store and we can complete an internal investigation into the product."
The mother said her family had been "inches away from losing him".
"We are very lucky as it was very close to being fatal," he said on Facebook.
He says the rounded hook that holds parts of the cart caused the injury.
"There is nothing that unites them, they are very dangerous," he said.
"Kids can take them apart however they want."
Woolworths has stocked the trolley for more than two years and NCA Newswire understands the supermarket has not been aware of any similar complaints.
Originally posted as a mother's warning after her child was injured by a Woolies toy