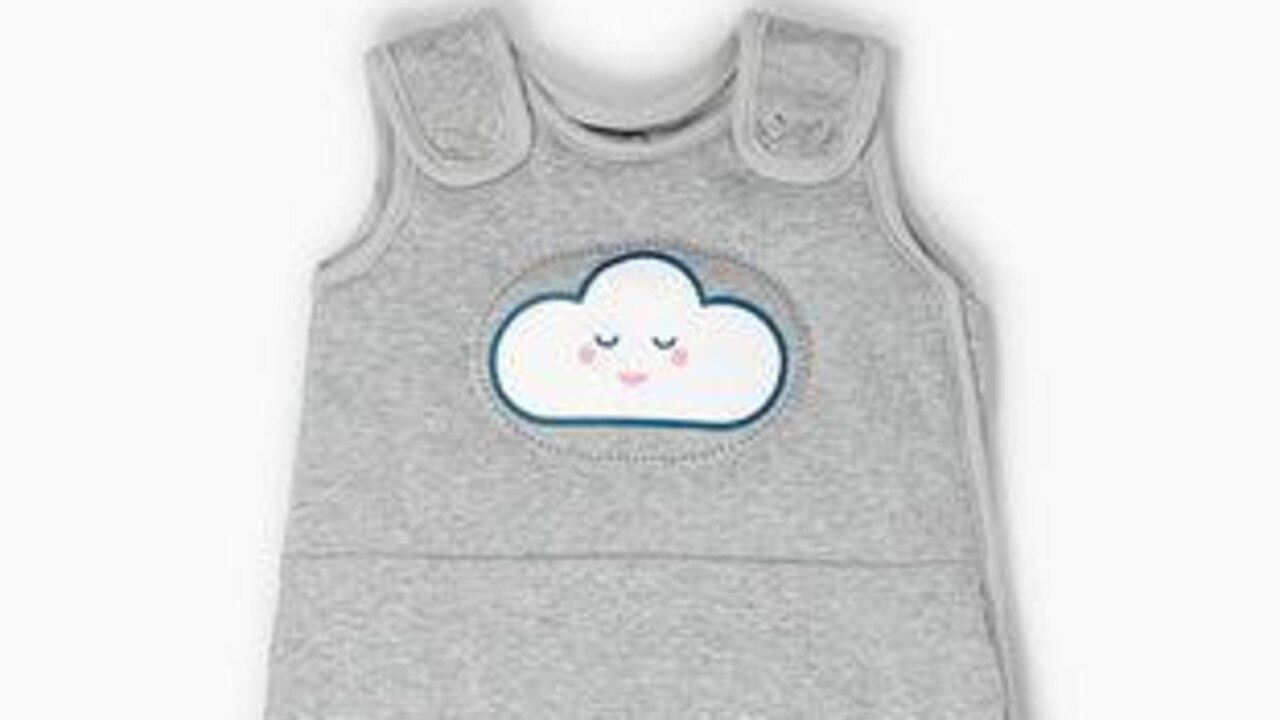 A popular brand of baby sleeping bags has been recalled over fears the faulty sleepwear could pose a suffocation risk to babies.
The Australian Competition and Consumer Commission (ACCC) issued the Bubpods Sleep Sack online emergency recall between 4 May 2021 and 16 November last year.
Parents who have purchased the product are advised to stop using it immediately and seek a full refund.
The product is a gray baby sleeping bag with a small, heavy cloud-shaped patch on the front and comes in various sizes.
According to the warning, the sleeping bag contains a weighted patch that poses a risk of compression or suffocation.
"Heavy sleepwear can restrict a baby's chest and abdominal movement, increasing the risk of suffocation," the ACCC's warning states.
"Weighted products can also limit a baby's movements. For example, if a baby has rolled onto their stomach, they may not be able to roll over."
Consumers can contact Bubpods by email at support@bubpods.com.au.
Originally published as an emergency recall issued for popular baby sleeping bags over suffocation fears