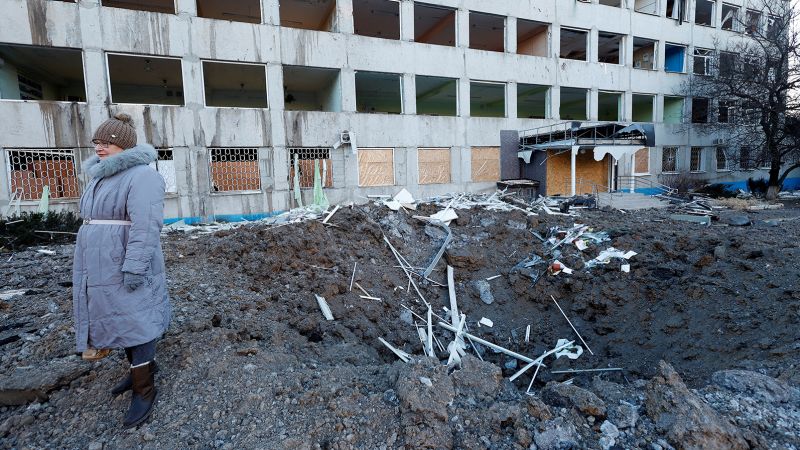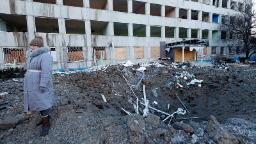 Kramatorsk, Ukraine
CNN
–

Ukrainian officials on Sunday dismissed Moscow's claim that a large number of Kyiv soldiers were killed in a Russian attack last week in Kramatorsk, eastern Ukraine.
"This is nonsense," Serhii Cherevatyi, a spokesman for the Eastern Group of the Armed Forces of Ukraine, told CNN in response to the Russian claim.
A CNN team on the ground saw no signs of mass casualties in the area. The team reported that there is no unusual activity in and around Kramatorsk, including in the vicinity of the city morgue.
A Reuters reporter in Kramtorsk also reported that there were no signs of a significant Russian strike at two university dormitories that Russia said had housed hundreds of Ukrainian soldiers.
"There were no obvious signs that the soldiers had been living there and no traces of bodies or traces of blood," the Reuters report said.
The mayor of Kramatorsk said there were no casualties, according to Reuters.
Earlier, Russia claimed that more than 600 Ukrainian soldiers were killed in a Russian attack on Kramatorsk carried out in "retaliation" for Ukraine's attack on Russian-held Makiivka last week, according to a Russian defense ministry statement .
The Makiivka strike took place shortly after midnight on New Year's Day, targeting a vocational school housing Russian conscripts in Makiivka, Donetsk region, according to both Ukrainian and pro-Russian accounts.
At least 89 Russian soldiers were killed, a rare Russian admission of a high death toll. The Ukrainian military reported even higher numbers, initially claiming around 400 Russian soldiers were killed. CNN cannot independently verify the death toll reported by either side. In any case, the strike marked one of the deadliest episodes of the conflict for Moscow's forces.
A rare public blame game erupted between the Russian government and some pro-Kremlin leaders and military experts after the strike, after Moscow appeared to blame the use of cellphones by its own soldiers.
The Russian Defense Ministry said "the main cause" of the Makiivka attack was the widespread use of mobile phones by Russian soldiers, "contrary to the ban", which allowed Ukraine to "follow and determine the coordinates of the locations of the soldiers".
But that account was angrily rejected by an influential military blogger and implicitly contradicted by the leader of the self-declared Donetsk People's Republic (DPR) in eastern Ukraine, pointing to discord in the Russian command over Moscow's response. to the attack