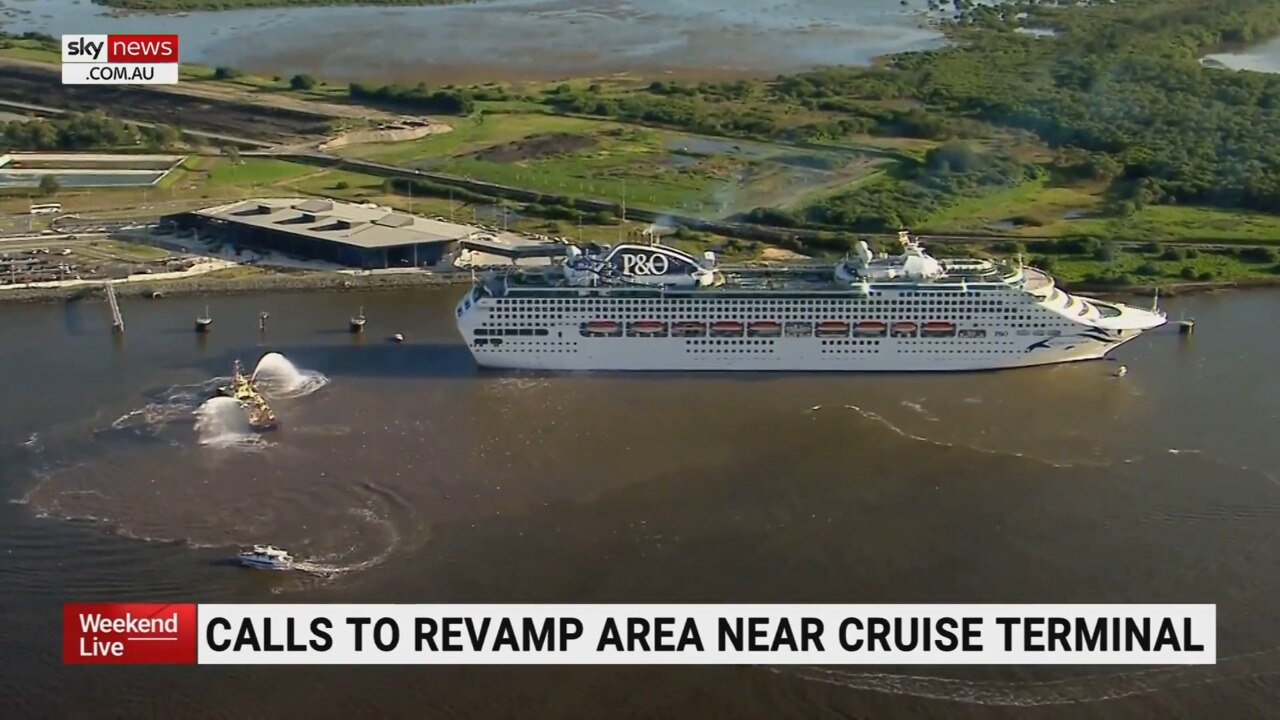 The Queensland Government is under pressure to revitalize the suburb surrounding Brisbane's multibillion-dollar cruise terminal.
The $177 million international terminal has industrial views and was built near a sewage treatment plant.
The area around the terminal has no cheap transport options for those disembarking, as does the road leading out through piles of dirt and debris.