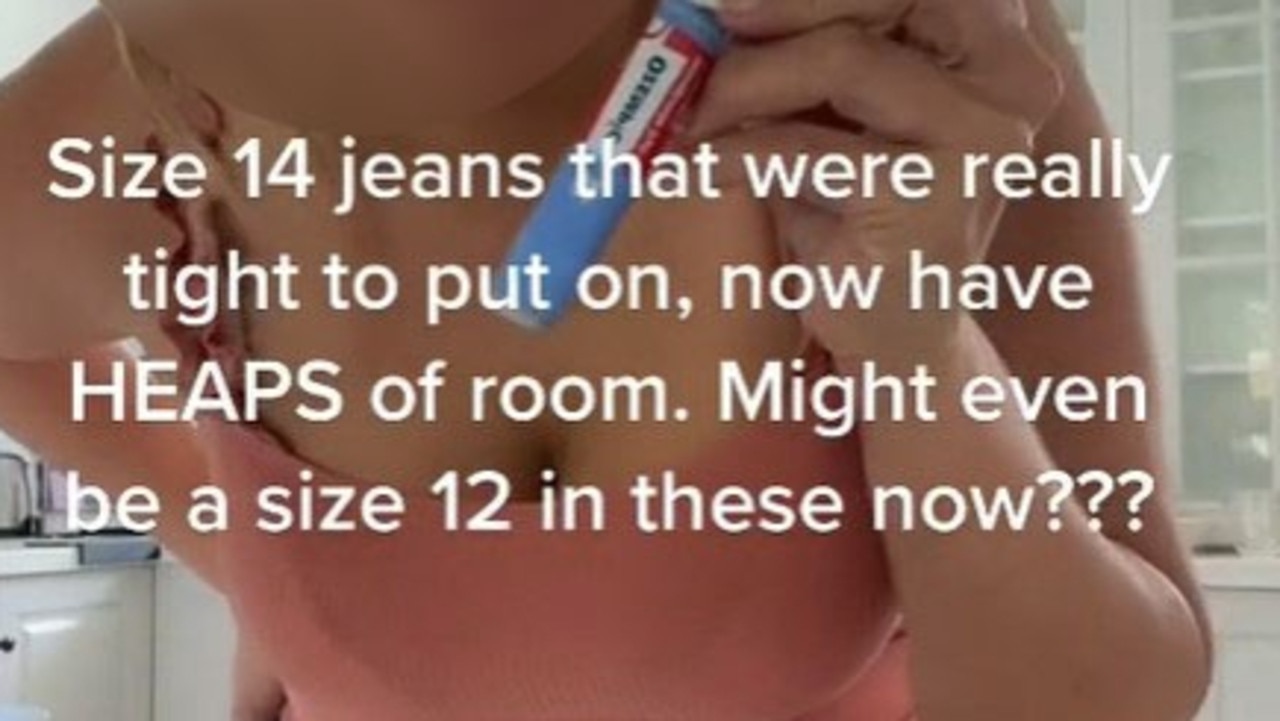 Australia's top drug regulator has confirmed it is investigating social media platforms and influencers over claims made about a diabetes drug as an alternative weight loss treatment, when there is a critical global shortage .
Dozens of social media accounts on platforms like TikTok and Instagram have boasted of body transformations by using Ozempic, an anti-diabetic drug used to improve blood sugar levels and reduce the risk of heart attacks and strokes in adults with type 2 diabetes.
Some videos explain how much weight they have lost after weeks of using the drug, which is a brand of the drug semaglutide.
But the Therapeutic Goods Administration (TGA) in November said Ozempic may not be available nationwide until the end of March 2023 due to an unprecedented surge in demand.
In a statement, they said it was caused by doctors prescribing the drug "off-label" for weight loss.
"The TGA does not have the power to regulate the clinical decisions of healthcare professionals and cannot prevent doctors from using their clinical judgment to prescribe Ozempic for
other health conditions," states the TGA statement.
In a statement to NCA NewsWire, a TGA spokeswoman confirmed they were investigating reports of alleged illegal advertising by Ozempic.
"The TGA has regular conversations with digital platforms and social media sites, including to advise them on the rules for the advertising of therapeutic products, including to advise them on the rules for the advertising of therapeutic products and to help improve its control systems, which prevents users from posting . . . illegal content including for Ozempic," their statement reads.
The organization said they were working with digital platforms like TikTok, Instagram, Facebook, eBay, Amazon and Gumtree, among others, but could not confirm which specific accounts they were looking into.
"Advertising prescription drugs directly to the public, including through social media, is illegal in Australia and civil and criminal fines and penalties can apply," the TGA spokeswoman said.
"Ozempic is a prescription-only drug and cannot be advertised to the public.
"This is because prescription drugs are higher risk drugs and should only be determined as an appropriate treatment option in consultation with a trained physician and not based on consumer advertising."
NCA NewsWire does not suggest that any of the social media accounts used in this article have breached Australian law.
Although doctors can prescribe the drug off-label for weight loss, Ozempic's own website reiterates that it is not a weight loss drug.
Possible side effects of its use can include kidney problems, inflammation of the pancreas, changes in vision, severe allergic reactions and even the possible development of thyroid tumors, including cancer.
"The most common side effects of Ozempic may include nausea, vomiting, diarrhea, stomach (abdominal) pain, and constipation," the product warning page states.
The Australian shortage of the drug comes despite the TGA and Ozempic maker Novo Nordisk issuing a joint statement in mid-2022 for doctors to prescribe the drug as a priority for patients with type 2 diabetes.
Originally posted as TGA to investigate the claims of influential Australians about the use of diabetes drugs as a weight loss treatment