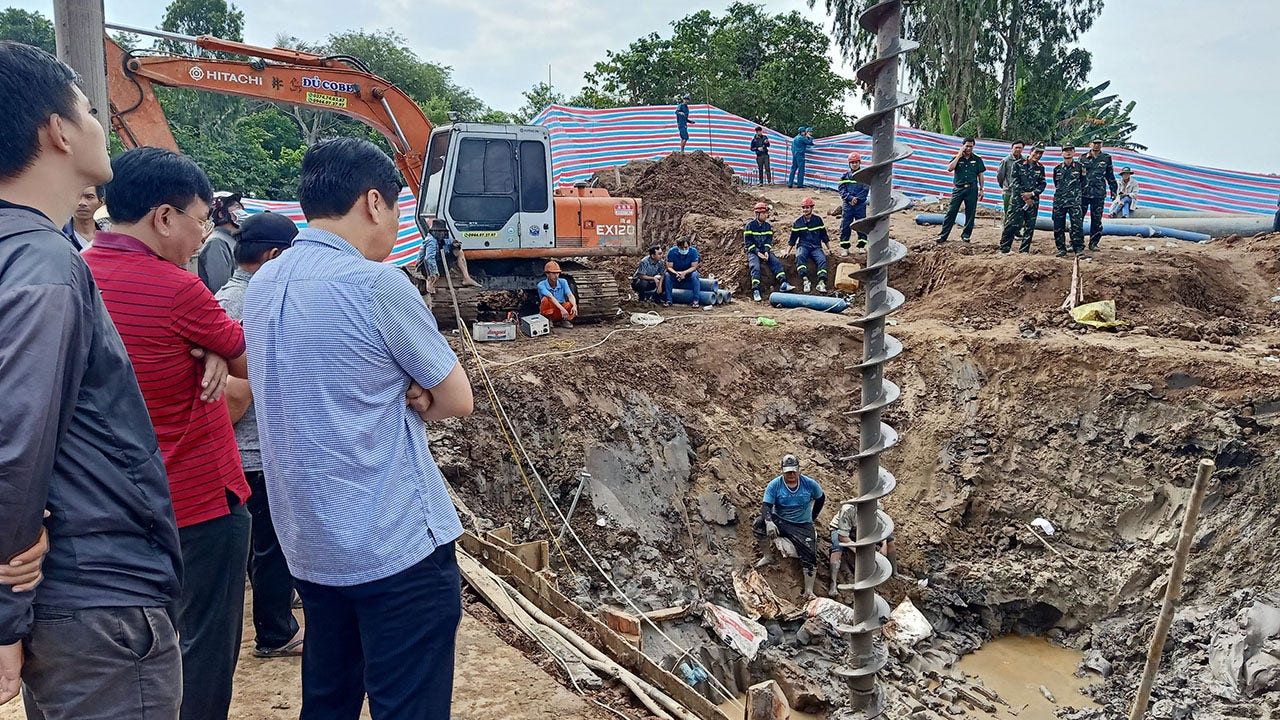 Hundreds of rescuers in Vietnam battled for a third day Monday to save a 10-year-old boy who fell more than a hundred feet down a concrete shaft at a construction site on New Year's Eve.
The boy was reportedly heard calling for help shortly after he fell through a narrow and open 25cm wide shaft of a concrete pile at a bridge construction site in Delta province of the Mekong on Saturday morning while scavenging with friends.
But as of Monday, he has not responded to rescuers, who lowered a camera to help locate the boy's position along the estimated 115-foot-long support pillar, according to Reuters.
Efforts to raise the pile using cranes and piers have so far been unsuccessful.
CHARLOTTE, NORTH CAROLINA 'INDUSTRIAL ACCIDENT' LEAVES 3 DEAD, OTHERS INJURED AT CONSTRUCTION SITE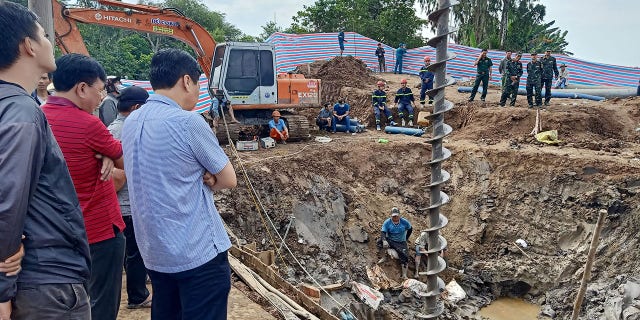 "I can't understand how it fell into the hollow concrete pile, which has only a diameter of (25 cm) span, and was driven 35 meters into the ground," Le Hoang Bao, director of the provincial Department of Transportation by Dong Thap. he told Tuoi Tre News, a local newspaper, according to Reuters.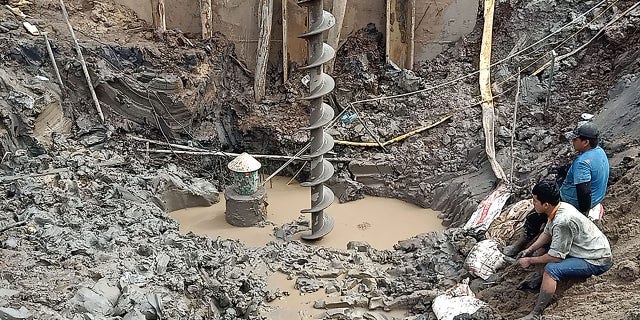 The newspaper reported that rescuers are "unsure of the boy's current condition" as he "has stopped interacting with the outside even though oxygen had always been pumped into the hole."
AFP identified the 10-year-old boy caught as Thai Ly Hao Nam. Video showed the boy's distraught family members being rushed from the scene as they awaited word on his condition.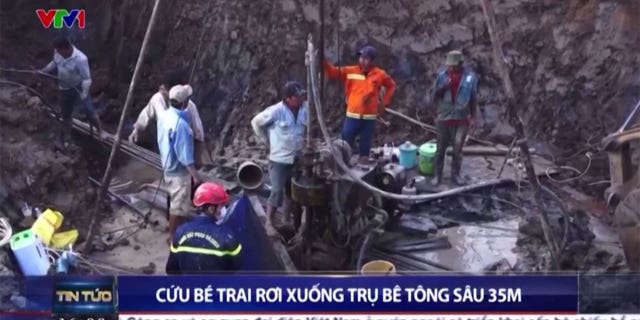 Crews have also been drilling and smoothing the surrounding ground in an attempt – so far unsuccessfully – to pull the concrete pillar.
CLICK TO GET THE FOX NEWS APP
According to AFP, Prime Minister Pham Minh Chinh on Monday called on federal rescuers to join efforts by local authorities to save the boy.