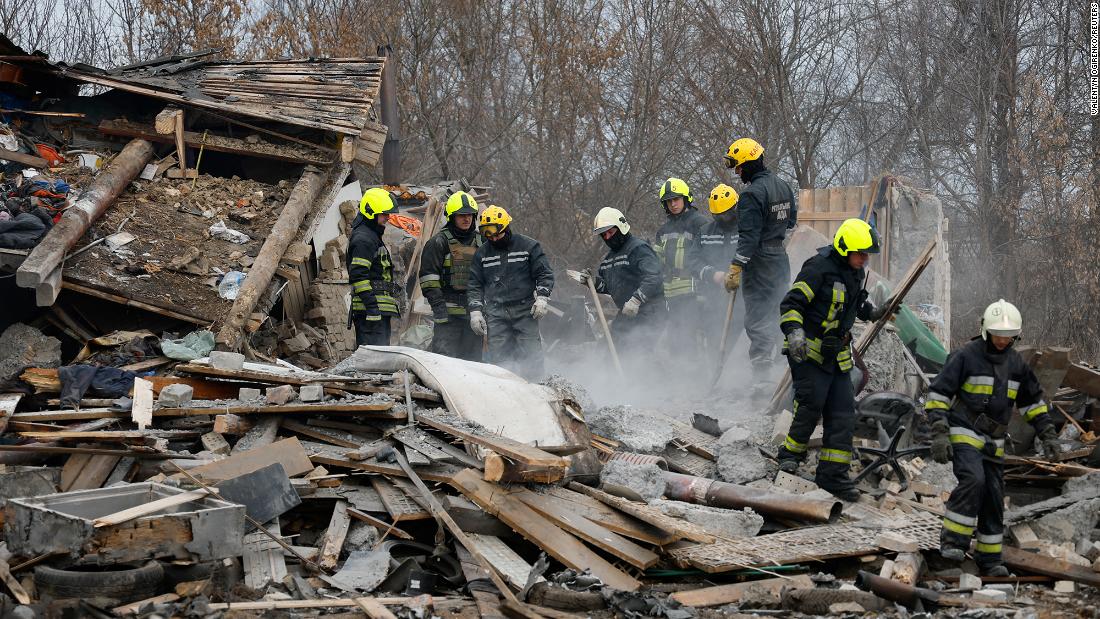 Kyiv Mayor Vitali Klitschko said at least one person had died in the explosions in the capital.
"According to preliminary information, one person was killed in the Solomyansky district (of the city). Several people are injured," he told Telegram.
"Doctors are hospitalizing three wounded women. Rescuers are working at the sites of the explosions," Klitschko said.
The military administration of the city of Kyiv said that a private house was damaged as a result of a missile attack in the Solomyansky district.
A hotel was hit in Pechersk district and there was also destruction in Holosiivskyi district, he said.
In another part: Residential buildings were damaged as a result of a strike in the Zaporizhzhia region, according to the president's office.
"Information about casualties and destruction is becoming clear," according to Kyrylo Tymoshenko, deputy head of the Office of the President of Ukraine.
Tymoshenko did not specify the location of the strike.