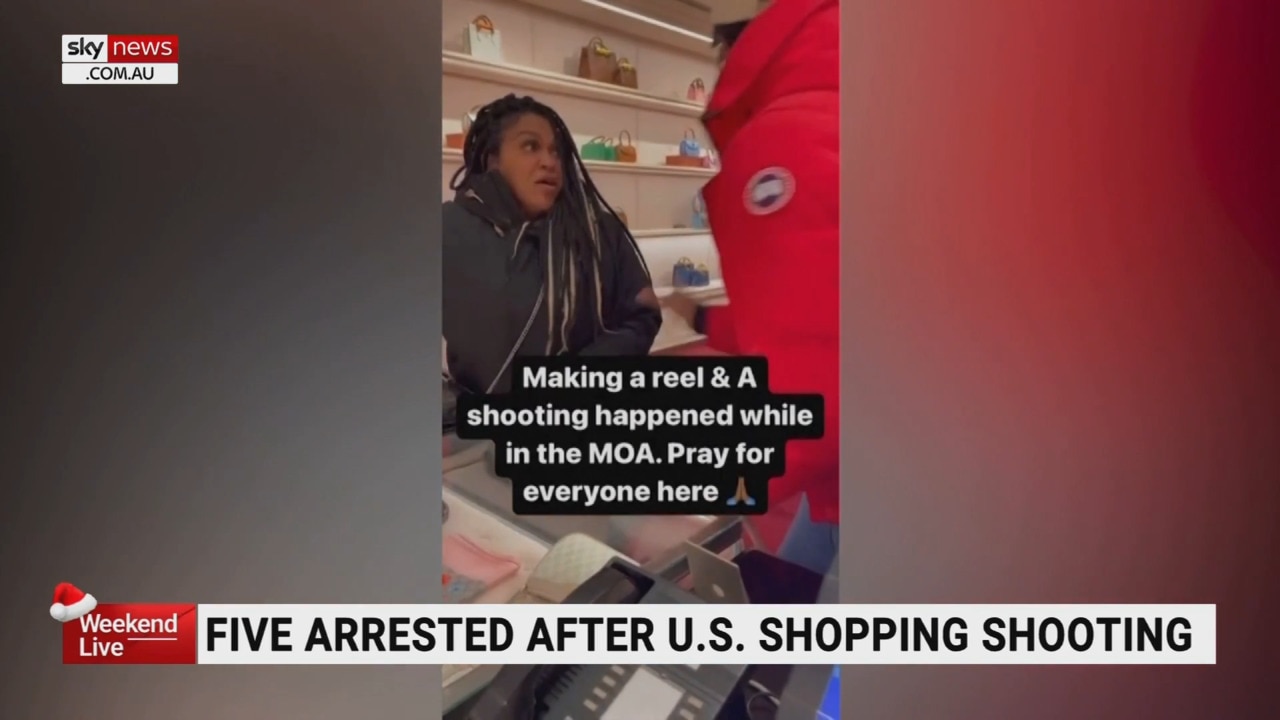 A day after a deadly shooting at the Mall of America in the US state of Minnesota, authorities have arrested five men in connection with the incident.
"Five people were arrested, three males under the age of 17 and two adult males under the age of 18," Bloomington Police Chief Booker Hodges said.
According to the Bloomington Police Department, an officer already working inside the Mall of America heard gunshots coming from the Nordstrom store.
The officer then rushed to find a 19-year-old man with multiple gunshot wounds.
Rescue measures were taken, but were unsuccessful.
Investigators say security footage revealed an altercation had broken out between two groups of youths before one individual pulled out a gun and fired shots.
Singer Jovonta Patton was among those inside the mall at the time, recording video when the sound of gunshots sparked panic.