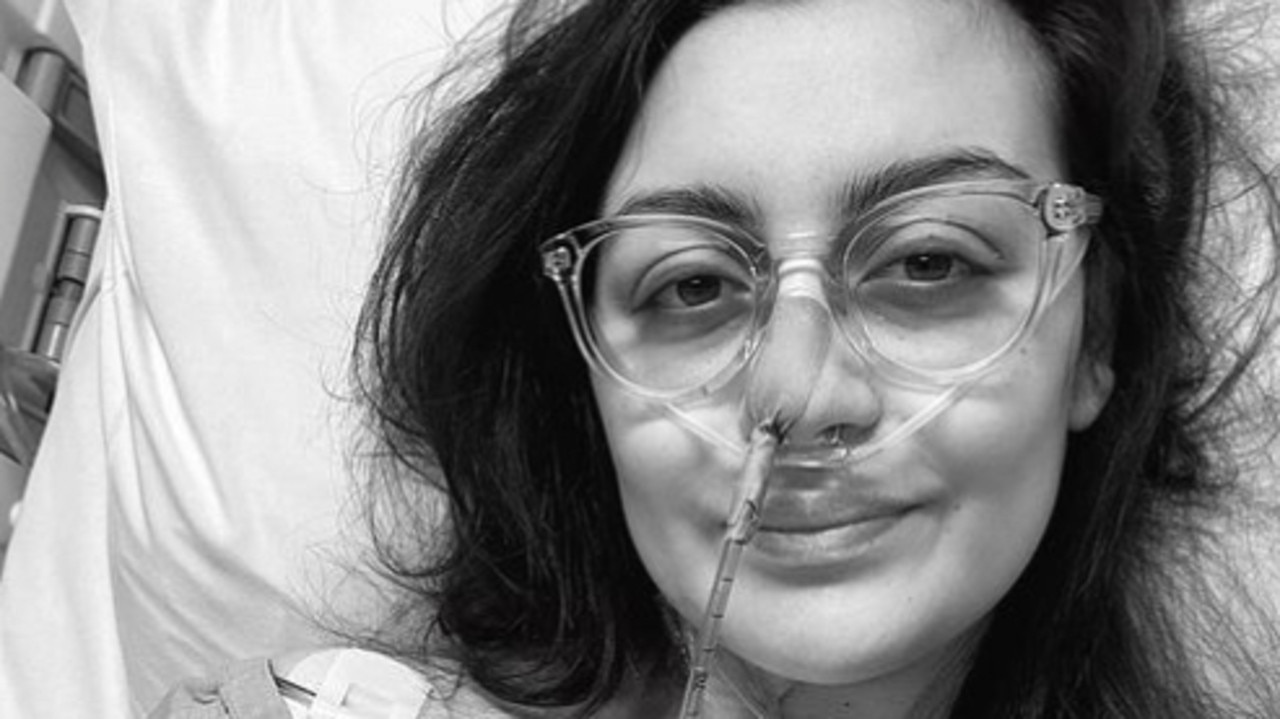 A 28-year-old terminally ill woman has shared a heartbreaking update on coming to terms with death at a young age as she continues to battle skin cancer in palliative care.
Natalie Fornasier, from Sydney, shared with her 28,000 Instagram followers her devastating fear that she "wouldn't make it" for Christmas.
"Today marks four weeks in palliative care. It's absurd that it's been so long – time is so fluid, it seems like nothing has happened, but the calendar says otherwise, "he said.
"I miss my house incredibly – I miss my trinkets sitting pretty on the fireplace and my couch that basically swallows you up. I miss my kitchen. I even miss the opossums on the roof.
"But I can no longer walk without help, my legs are full of fluid, my whole body hurts 24 hours a day and the tumor burden is intense.
"My pain is slowly increasing, day by day I can feel my body slow a little more which is such a strange thing to witness, especially when you can feel it physically too."
Mrs Fornasier, who recently married her long-term partner Alexander in secret at her hospice, shared her love and gratitude for her health professionals and her husband.
"People often don't understand palliative care and what it means, but basically the weight of medical care is lifted off Alexander's shoulders and he is cared for by nurses and doctors who want nothing more than for you to feel pain
"And boy am I thankful for a place that does this because Alexander has been my caretaker for five years and he needs some rest."
The post ends with a piece of advice for his loyal followers that life events are unpredictable and therefore, "better make the most of it."
"Even if that means napping next to your loved one for hours, as long as you're together," she said.
Originally published as Dying young Aussie shares a heartbreaking update on terminal cancer