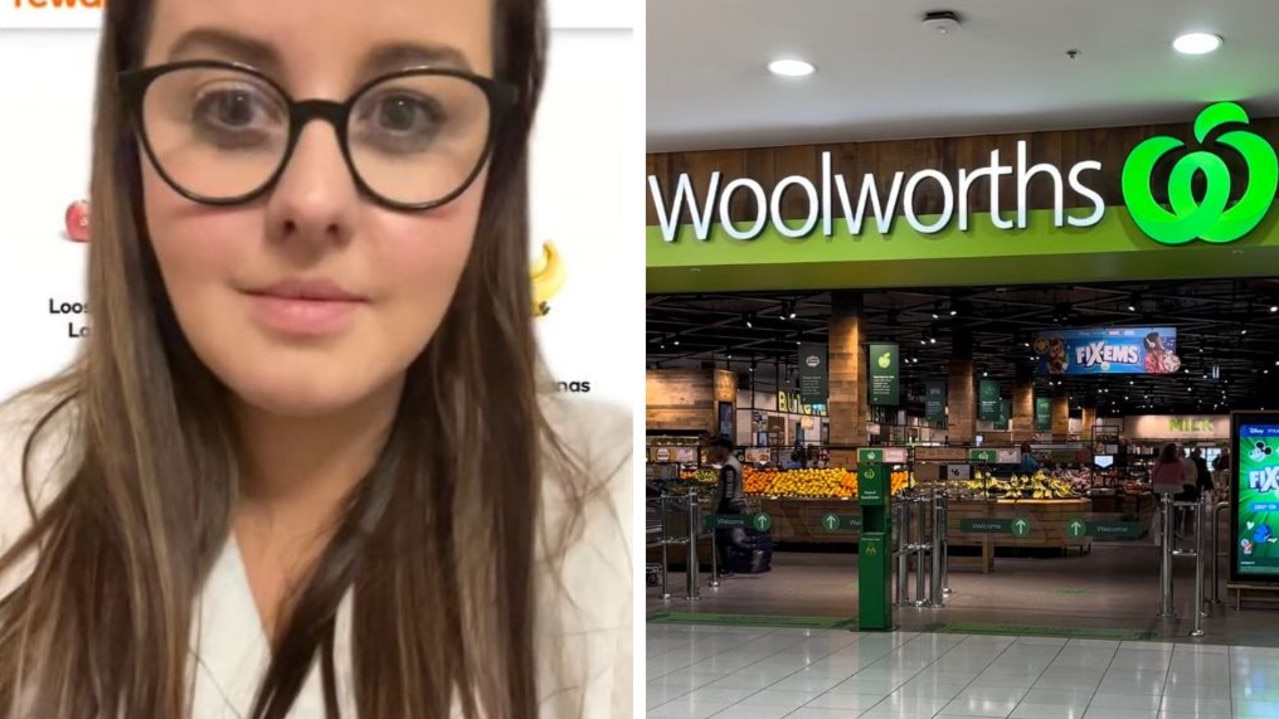 Woolworths Everyday Rewards members have received an unexpected email from the supermarket giant revealing their best-selling product of the year.
The Australian retailer has wowed 3 million shoppers with its 2022 Rewards Roundup, a personalized tool that reveals a range of interesting details about your shopping habits, including which grocery item you buy the most.
And it's fair to say, the findings have surprised some Woolworths customers, with many taking to social media to reveal what they buy most.
A woman on TikTok declared "I have a problem" after learning that she had bought the 1.25L bottle of Coca Cola sugar free 48 times.
"It's like the supermarket version of Spotify Wrapped," said the woman, who uses the handle @monadearly.
"In third place we have sweet potatoes, yeah, not bad, and in second place we have Hass avocados."
But while the popular carb was bought 11 times in the last 365 days, as well as 19 avos, his Coca-Cola purchases were dramatically higher.
"At first I was like, 'why are they sending me this, who's going to share it,'" he continued.
"But anyway, here we are. It's me, the Coke addict."
His video, which has been viewed nearly 300,000 times in the past 24 hours, quickly gained attention, with many flooding the comments section to share his lead article.
"Mine was 2 different types of iced coffee and pregnancy tests," said one.
"I bought dinosaur spaghetti 64 times apparently," added another.
"Yeah, my top 3 was all cat food," someone else revealed.
Others called their findings "embarrassing", with one describing their fruit-filled top 3 as: "OMG, how lame".
There were also a few customers who said they hadn't received the email and felt "left out".
"I can't find mine, I feel ripped off lol," said one.
"I didn't get an email," agreed another.
As one dramatically declared, "HOW DO I GET THAT??!!"
A Woolworths spokesperson confirmed to news.com.au that those who have not received an email will not be able to access the summary feature.
Others have since shared their rundown, with one mum who revealed her main product was Red Bull, buying 112 a year, calling it "disturbing".
Many were impressed with the rewards summary's other features, which also revealed how many points you've accumulated and how much money they're worth.
One woman shared her impressive savings on the Woolworths Rewards Enthusiasts Facebook group, which showed she had racked up $1,635 in savings as a result of collecting points and racking up offers throughout the year.
"The Everyday Rewards program saves its members hundreds of dollars every year by increasing offers and scanning their card every time they shop at Woolworths, BIG W and our partner stores," explained a spokesperson.
"This year, to celebrate the value members have unlocked from the program, we sent an 'Annual Reward Count' to more than three million members.
"This custom tool shows how many points each member has earned and how many dollars they've saved throughout the year.
"Some of our smartest members have saved over $2,000. The tool also shows how many yards of paper each member has saved by opting for e-receipts and the top three products purchased.
More than 14 million Australians have joined the Everyday Rewards program, which was recently awarded the 'Top Rated Loyalty Rewards Programme' for overall satisfaction by Canstar Blue for the second year running.
Switching to e-receipts using the Rewards app is a little-known trick that can have big benefits for the environment.
To date, more than one million Australians have opted out of receiving paper receipts since eReceipts launched in June 2021, saving an average of 13 meters of paper per Woolies customer, every year.
All customers need to do is go to their account page and update their receipt preferences.
From that point on, all receipts are digitally stored in the app. As not all customers may know, paper receipts cannot be recycled due to the thin plastic film covering the print, so the digital option means customers are doing something good for the environment , as well as keeping all your procedures in one place.
Originally published as the Woolworths 'Everyday Rewards Roundup', reveal your favorite products