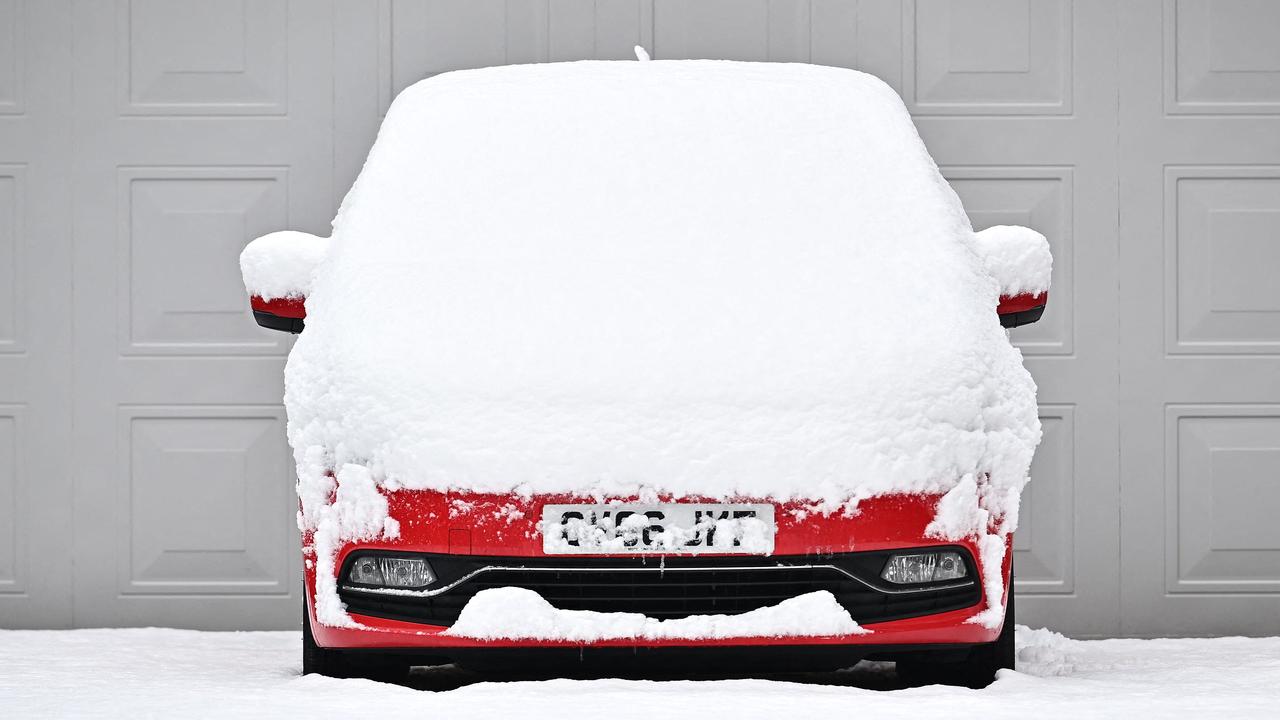 Britons are facing constant power cuts with the Met Office to blame for not giving enough warning about the current sub-zero weather.
Experts believe that if experts had predicted the freezing temperatures far enough in advance, officials could have stocked up on gas to meet demand, The sun reports
Instead, Britons could be hit with power cuts as National Grid struggles to cope Run on Sunday reports
Some Westminster sources have now questioned whether work from home advice from the Met Office could be behind the blunders.
"Is this another occasion when working from home has lowered the quality of public service?" said one in the paper.
Temperatures plunged to -17.3C as the cold snap gripped Britain this week.
Sources claim forecasters "dramatically underestimated" the scale of the Arctic blast.
They claim experts told the then energy secretary, Jacob Rees-Mogg, that there was "less than a one in ten chance" of temperatures falling as low as they have.
The freezing weather saw National Grid activate its back-up power plan amid fears power supplies could run out.
It fired up its coal-fired units for the first time this winter after previously saying they would only be deployed as a "last resort" to avoid blackouts.
"The freezing conditions caught weather forecasters off guard, and the national grid that depends so much on them to plan our energy needs," said independent energy analyst Tony Jordan.
"We are far from clear when it comes to avoiding shortages and even blackouts."
Fears have been raised that three-hour blackouts could hit parts of the UK this winter.
Government documents viewed by The sun in October it revealed plans for blackouts designed to conserve energy supplies.
Blackouts could be introduced in an emergency scenario where there is a massive shortage of gas, which is used to generate electricity.
Last week, the UK used up a fifth of all its stored gas in just six days as temperatures plummeted.
But ministers today urged Britons to have "confidence" in supplies.
Oliver Dowden said only a "very, very extreme and unforeseen scenario" would lead to a network breakdown.
The weather is set to improve from Monday, with the mercury likely to top 14C in some areas.
But Britain is expected to be hit by freezing rain and snow on Sunday which will cause chaos on the roads.
The Met Office said it had outlined a "likely scenario" of cold spells with the threat of snow and ice in December, which was "largely seen".
"As a responsible government, we are continually planning for a wide range of potential scenarios, working to prepare robust contingency plans to minimize any potential impact," a Department of Energy spokesman said.
"This is not a direct consequence of the current cold pot."
This article originally appeared in The Sun and is reproduced with permission.
Originally published as Britain faces power cuts and blackouts as officials blame Met Office 'working from home' for forecast failure.